It's been over a year since I began working with the Edible community- first starting with the DC branch and now extending to other magazines as well.
This summer I had the pleasure of working with Edible Richmond to photograph the Redskins kitchen located in their headquarters in Ashburn, VA.
Shooting in a basement level room with nothing but harsh kitchen fluorescent lighting wasn't my first choice. Yet after a quick look around the kitchen I knew I had found my shot- it just happened to be inside of an oven.
Though my hands may have lost their topmost layer of skin, it was well worth the sweat (and fear of my lens melting!) to get the shot.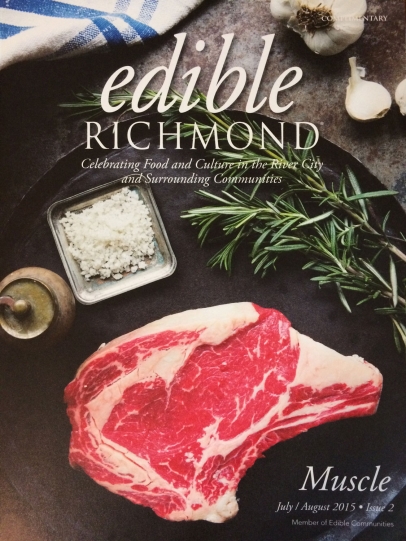 Issues of the magazine are now available at numerous outlets in Richmond, VA. Grab a copy- it's truly a beautiful publication that I couldn't be more excited to work with in the future.